Vår nya studioalbum (CD) "När ljuset går" är äntligen klar! Vi väntar med spänning på att få den levererad från fabriken i Bulgarien och gör oss nu redo för en rejäl Dubbel-Balkanfest! Kom till Stallet 5 Maj 2017 kl.19.00 och fira vår nya album och vårens ankomst, också känd som Ederlezi (S:t Georgs Dag)! Aideee!
OBS! Ugnsgrillad lammstek kommer att serveras på plats!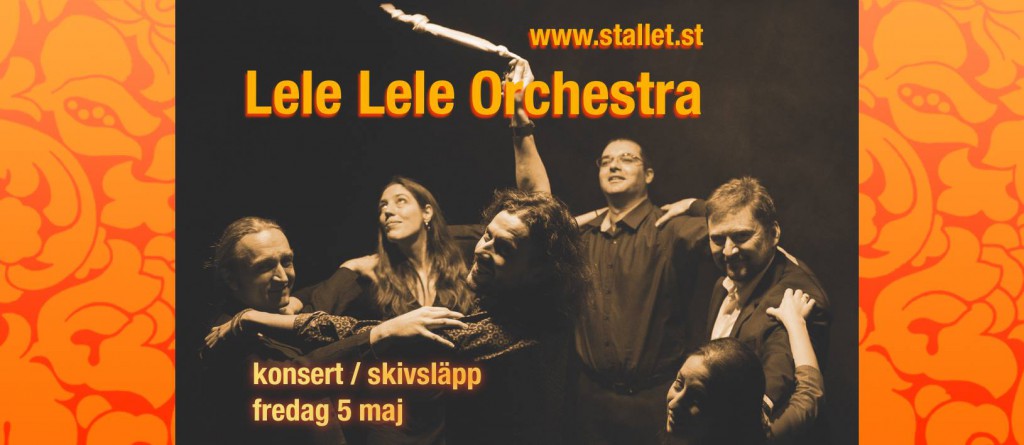 Our new album (CD) "När Ljuse går" (When the light goes) is finally ready! We are expecting it any moment to be delivered from the factory in Bulgarian. And so we are getting ready to celebrate it with a majestic Double-BalkanFiesta! Come to Stallet on 5 May 2017 at 7.p.m. and celebrate our release and also the arrival of the Spring a.k.a Ederlezi & St. Georges Day! Aide, Aidee!
OBSEREVE! Grilled lamm will be served at the bar!
Click here for details: Lele Lele Orchestras Release Party